New Arrivals of Exotic Sports Cars & Extravagant Luxury Sedans & Coupes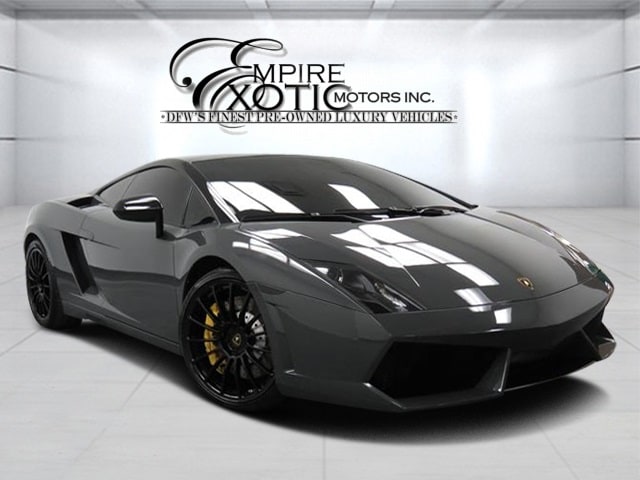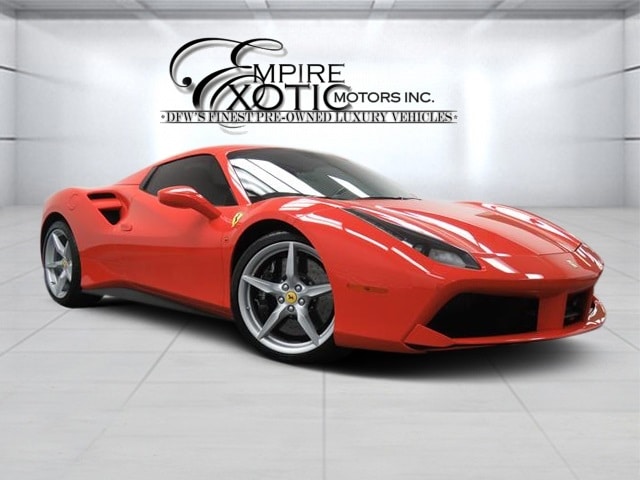 Engine: 5.2L V-10 cyl
Transmission: 6-Speed Manual
Mileage: 12,939 miles
Exterior Color: Gray
Interior Color: Black
Engine: 3.9L V8, turbo-charged, dry sump
Transmission: 7-speed F1 dual-clutch
Mileage: 8,530 miles
Exterior Color: Orange
Interior Color: Beige
Featured Exotic Sports Cars, Luxury Sedans, Import Coupes, Muscle Cars and Custom SUVs
Engine: 3.8L H-6 cyl
Transmission: 7-Speed Porsche Doppelkupplung (PDK)
Mileage: 18,000 miles
Exterior Color: White
Interior Color: Black
Engine: V10
Mileage: 4,975 miles
Exterior Color: Orange
Interior Color: Black
Engine: 3.8L H-6 cyl
Transmission: 7-Speed Porsche Doppelkupplung (PDK)
Mileage: 6,534 miles
Exterior Color: White
Interior Color: Black
Engine: 4.5L V-8 cyl
Transmission: 7-Speed Manual Dual Clutch
Mileage: 4,051 miles
Exterior Color: Nero
Interior Color: Nero
Engine: 5.4L V-8 cyl
Transmission: 5-Speed Automatic
Mileage: 5,758 miles
Exterior Color: Black
Interior Color: Black
Engine: 3.8L V-8 cyl
Transmission: 7-Speed Manual Dual Clutch
Mileage: 260 miles
Exterior Color: White
Interior Color: Carbon Black
Welcome to Empire Exotic Motors
Extravagance and professional convenience matters when purchasing the car of your dreams
Strive for excellence not mediocrity while motoring around the city. Conveniently located just off the Dallas North Tollway in the Dallas / Fort Worth Metro area. Which makes it very simple to delivery your new vehicle anywhere in the continental united states. If you would like to drive your new car home we are just a few minutes from DFW Airport and Love Field.
Slide into the lap of luxury with our Auto Financial and Car Loan Services
Most new and used car buyers require financing to purchase a vehicle. Unlike most used car dealerships, at Empire Exotic Motors, we fight hard to get each and every one of our customers the finance rates they need to transform their dream car into a reality.
Empire Exotic Motors Experience (EEME)
Not a Typical - Exotic Sports Car, Elegant Sedan, Luxury SUV or Detroit Muscle Car Dealership
100% customer satisfaction for life is our goal before, during and after the sale!

We may be an Luxury High-Line Dealership, however our inventory has something for everyone!

Extremely Competitive Pricing on all of our Exotic Sports Cars, Elegant Luxury or Detroit Muscle Cars!

Utmost in automotive quality - All of our vehicles receive a vigorous multi-point quality & safety inspection.

Financing and Leasing options suitable for almost everyone's budget.

Have an Exotic Sports Car, Elegant Luxury or Detroit Muscle Car we'll buy it.

We offer worldwide shipping at reasonable rates and depending on the location Free Shipping.
Empire Exotic Motors  offers some of the most esteemed motoring brands.
How about the Super SUVs Empire Exotic Motors has them as well
Looking for Detroit Muscle? Empire Exotic Motors offers these Powerhouses